Jazz
Ready Set Dance
See Ready Set Ballet/Ready Set Dance
Jazz Yr 1, 2, 3, 4, 5 /6
Jazz is the most popular modern dance form. It is a great way for children to express themselves and develop confidence. Our level classes cater for students who do not wish to compete but who have a desire to dance and above all have fun. Classes begin with a warm up, focusing on technique, flexibility, co ordination and strength, followed by progression across the floor, center work and combinations. Students learn fundamental jazz steps and vocabulary, with a focus on body placement and proper technique. All classes are catered to each age group with ge appropriate movements and music.
For those students wishing to pursue a career in dance our performance classes are aimed at developing a high technique and performance skills. Entrants to performance classes are by audition/invitation only and students are required to take at least one ballet class per week at Dynamite Premiere Academy. More information below on Performance Classes.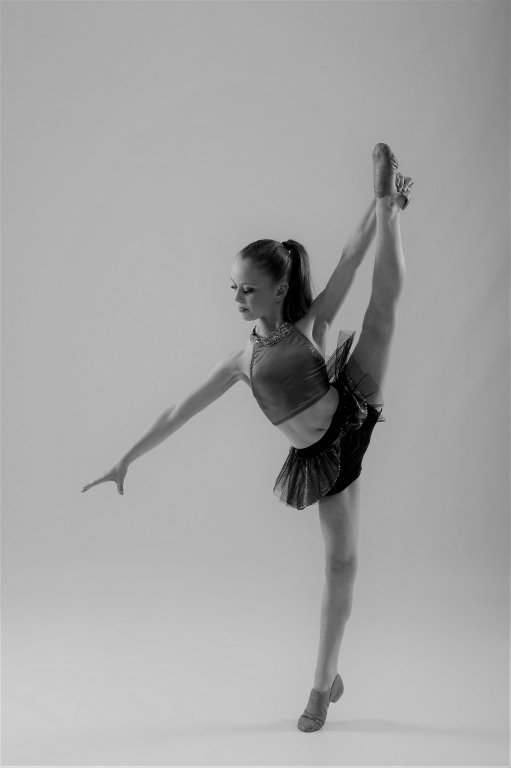 REQUIREMENTS
Prior Experience
No Requirements, simply a willingness to learn.
Clothing & Uniform
Dynamite purple embroidered jazz shorts
Dynamite black singlet top
Dynamite tracksuit (optional)
Tan jazz elastabooties for Jazz Preschool, Kindy, 1, 2, 3, 4, 5 and 6/7
Hair
Neat ponytail or bun
TEACHERS
Uniform & Clothing
Download Uniform & Clothing PDF
Download Timetable PDF